Bible Study Methods (Hermeneutics)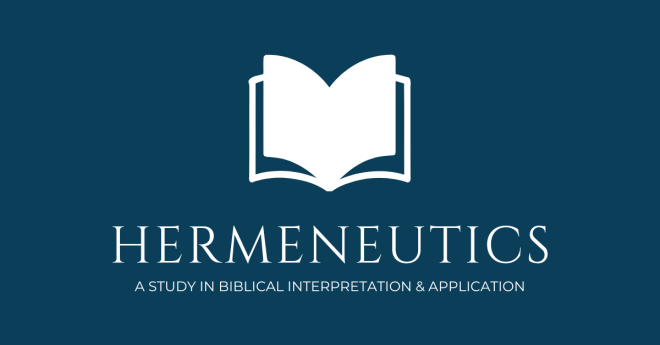 Every Tuesday, from 09/12/2023 to 12/12/2023, 6:30 PM - 8:30 PM
In this 12-week course, we will learn the skills necessary for more in-depth Bible study, such as considering a passage's historical and cultural implications, word and sentence analysis, genre-specific considerations, and more. After an introductory week, we'll work on an every-other-week cycle of learning a new skill and practicing it together the first week before applying it in pairs/small groups the next week and finally trying it on our own in homework assignments. Participants should be high school-aged or older.
Unfortunately, childcare will not be provided.
Participants will need a copy of the book "How to Read the Bible for All It's Worth" by Fee & Stuart (electronic copies are acceptable). It would be best to get the newer edition, published in 2014. Other helpful texts and tools will be discussed in class. BUY BOOK HERE!
Meeting Schedule:
September 12 - Introduction
September 19 - Historical & Cultural Considerations & Word Analysis
September 26 - Practical Applications/Practice
October 3 - Grammatical and Sentence Analysis
October 10 - Practical Application/Practice
October 17 - Genre Study: Epistles & Gospels
October 24 - Practical Application/Practice
October 31 - Genre Study: Old Testament Narrative, Poetry, Wisdom Literature
November 7 - Practical Application/Practice
November 14 & 21 - NO CLASS
November 28 - Genre Study: Prophetic & Apocalyptic Literature
December 5 - Practical Application/Practice
December 12 - Summary/Wrap-Up
Class link can be accessed here.
Please register below.
For more information, please reach out to Joel Thomas ( ).