Creation Museum & ARK Encounter Tour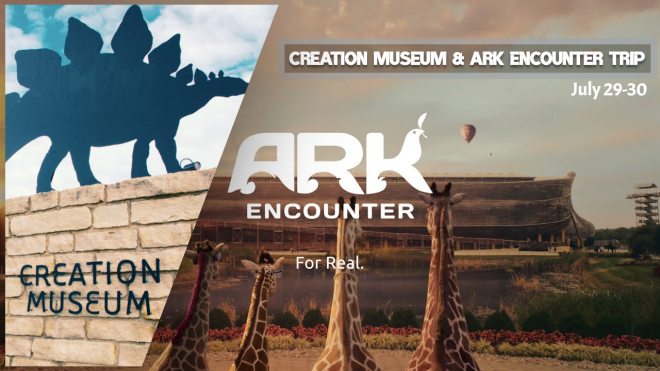 Friday, July 29, 2022, 8:00 AM - Saturday, July 30, 2022, 4:00 PM
Come experience both the Creation Museum & the ARK Encounter this summer. Harvest is partnering with Shotime Productions, allowing you the opportunity to experience both of these amazing sites in Kentucky. This two-day trip will take place on Friday and Saturday, July 29-30.
On Friday morning, July 29th, a group will depart Harvest and drive to the Creation Museum, with a stop on the way for lunch. After spending the afternoon at the Creation Museum, we'll stay the evening at a local hotel.
On Saturday, we'll head to the ARK Encounter, where you will experience the built-to-Biblical-size Ark recreation. A buffet lunch on site will be provided. That afternoon, we will head home with a stop for dinner on the way.
The cost of this trip will depend on the number of people signed up. If you're interested, please visit www.letsgoshotime.com
Registration closes: July 3