Harvest Loves Food Pantry Distribution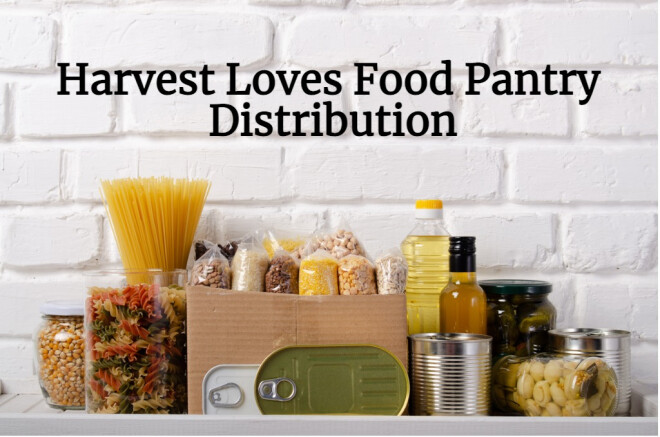 Third Saturday of the month, 10:00 AM - 11:30 AM
Can you or anyone you know use monthly food staples? If so, come on our distribution day and receive a box of non-perishable food.
Our distribution day is the 3rd Saturday of every month from 10:00-11:30am.
If you would like to donate to our food pantry, please leave any of these items at the coffee bar on Sunday mornings labeled "Food Pantry":
family size cereal boxes; pasta; cans of fruit and vegetables; muffin mixes, cans of tuna; peanut butter
Please check expiration dates before donating any items.
For more information, please contact Carrie Bulbuk