At Harvest, we actively strive to become a church full of well-equipped men who serve the Lord with all of their hearts, souls, minds, and strength. God has put on our hearts to serve the men of our church three-fold; to equip men to be closer followers of Jesus, to enjoy living in community with one another, and to serve the community around us. God has blessed and called us to take care of our local community inside and outside our church body.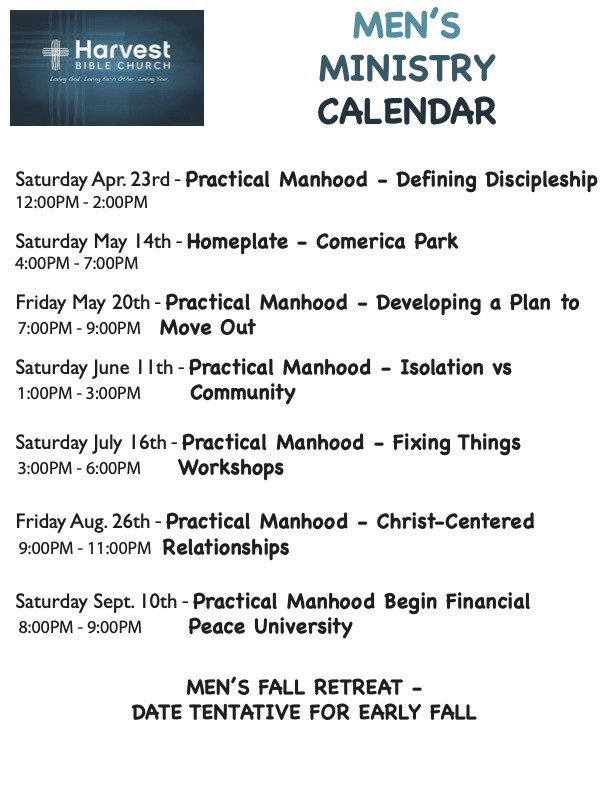 Ongoing Studies and Additional Resources:
-EdgeVenture Ministry
-Every Man a Warrior Study
-EMAW Building Blocks of Discipleship
-One-on-One Biblical Counseling
Text men to 734.732.4900 for more information.
Visit our facebook page!
Contact: Nick Friedrich