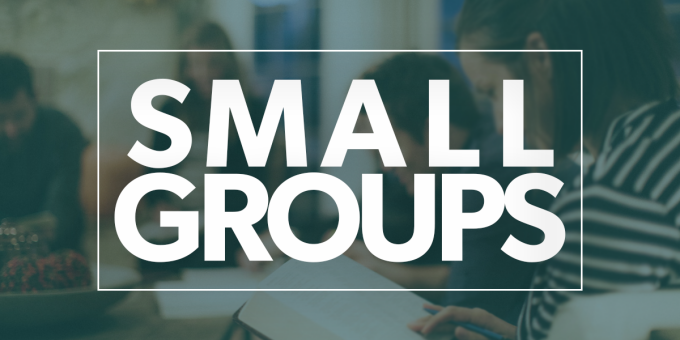 Weekly Growth Guide
If you would like to receive a weekly email containing the Growth Guide, please send a note to
Printed copies are available at the information desk each Sunday.
Find a small group here: harvestdetroitwest.org/ministries/small-groups.
~~~~~~~~
Week of March 26-31
Mike Moses*This week's discussion questions are derived from Jesus the Evangelist: Learning to Share the Gospel from the Book of John by Richard D. Phillips.
1. Read v. 1-9
What barriers did Jesus cross in order to reach the Samaritan woman? What barriers do you face in your own witness? What are some wrong ways in which Christians sometimes try to cross barriers? Does barrier-crossing require us to change the message of the gospel?
2. Read v. 10-15
Jesus was skillful at using situations to lead into a gospel presentation. Have you ever done the same? Can you think of relevant situations from life today that would serve as springboards for witnessing the gospel?
3. Read v. 16-26
In your experience, how do people respond to a discussion of sin? If people are turned off by sin, should we avoid the subject in our witness to the gospel? What are some ways in which we can handle the topic of sin in a careful way?
4. Read v. 27-42
The Samaritan woman boldly used her past failures as a vehicle for sharing what Jesus had done for her. Are there ways in which you have done this or can do it?
Pray for one another: That we would be faithful in evangelism, following the example of Jesus and remembering His grace to us.Memory verse: "Look, I tell you, lift up your eyes, and see that the fields are white for harvest." (John 4:35b)
Please note: These weekly discussion questions are built on the Biblical/doctrinal foundation of the Sunday sermon at Harvest. Please be sure to listen attentively to the sermon ahead of your group meeting. If you are unable to hear the sermon live, you can access the service livestream immediately on-demand at our Facebook page: facebook.com/harvestbiblechurch.detroitwest/videos. Sermons are also uploaded midweek at harvestdetroitwest.org and our podcast.